GIFT
THE LUIGANS Spa & Resort Gifts for
Guest room amenities and spa treatments
THE LUIGANS Spa & Resort These items can be purchased as souvenirs of travel and as gifts for loved ones.
Silver rest
The ceramic silver rest is shaped so that the chopsticks, spoons, forks and knives can be stored cleanly. Atmosphere that feels warmth of pottery in spite of simple coordinates table chicly. Enjoy a special atmosphere at home with stylish cutlery tools.

¥ 1,296
バスクチーズケーキ
ほろ苦ベイクドチーズの中はとろとろ、なめらか。スペインの街を食べ歩いたパティシエが感じた驚きの味と感動をそのまま再現したPlan・Do・Seeオリジナルのバスクチーズケーキを、店頭でご用意。SNSでもたくさんの反響をいただき、即完売してしまうPlan・Do・Seeオリジナルバスクチーズケーキは、贈り物はもちろん、お土産にもおすすめです。
詳しくはHere

¥2,500
オリジナルマグカップ
ルイガンズオリジナルのマグカップは、飲み物を入れると可愛いイラストが見え隠れ。飲みすすめると変わるイラストのシチュエーションをお楽しみいただけます。ご自身のリラックスタイムに、大切な方への贈り物に。海をモチーフにしたイラストは、お土産にもおすすめです。

¥1,760
Gift ticket
To loved ones, to families, with congratulations and gratitude, THE LUIGANS Spa & Resort How about a gift to spend slowly at? You can also have dinner at the on-site spa or restaurant. Rates will vary depending on the room type and the date of the stay, so please inquire.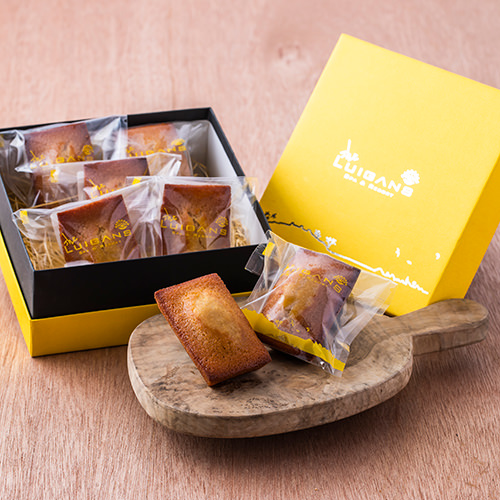 Original Caramel Finniche
しっとりとしたキャラメルフィナンシェは、封を開けるとバターの甘い香りが鼻をくすぐります。口に含むと程良い甘さとキャラメルのジューシーな風味をお楽しみいただけます。鮮やかなBOXに入った8個入りはリゾートのお土産にもおすすめです。

8個 ¥1,620
2個 ¥432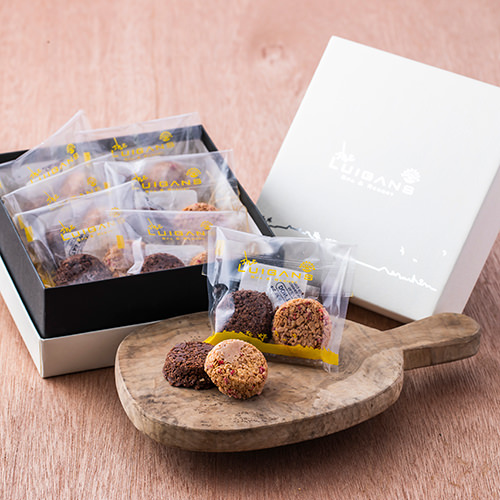 Original Roche
"岩"を意味するチョコレート菓子、ロッシェ。オーソドックスなミルクチョコレート味とフレッシュな甘さのストロベリー味の2種を組み合わせました。サクサクの食感をお楽しみいただけます。鮮やかなBOXに入った8個入りはリゾートのお土産にもおすすめです。

8個 ¥1,620
2個 ¥432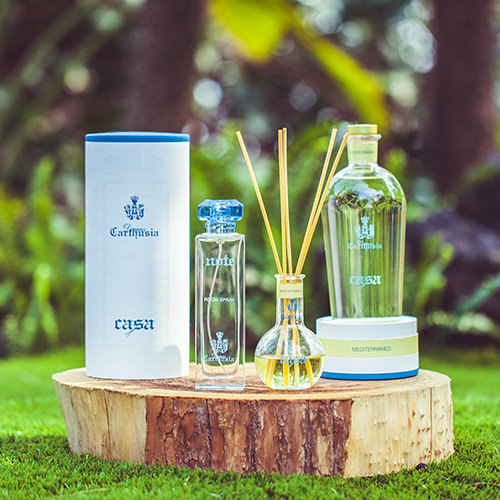 Cartusia Room Fragrance
カプリ島から届いたカルトゥージア社の伝説のフレグランス。ナポリに自生する植物「ガロファノ シルヴェストレ」の神秘的な甘い香りです。ルームフレグランスの起源はハーブなどの自然植物が生み出す芳香成分を用い、肉体や精神を健康にするアロマテラピーだとされています。リラックス、癒しといったヒーリング効果はもちろんのこと、インテリアとしてリビングやベッドルームなどでお使いください。ルイガンズでは、開放感ある地中海の光と風をイメージした、『メディテラネオ』を使用しています。レモンリーフとティーリーフの爽やかな香りが特徴です。

リフィル ¥13,200
ルームスプレー ¥13,200
ルームフレグランス ¥17,600