THE LUIGANS Spa & Resort The restaurant of
Steakhouse medium medium rare
Featuring Japanese Black wagyu beef, Medium Rare also grills up fresh seafood caught in the Genkai seas and across Kyushu, fresh locally-grown vegetables, and other seasonal ingredients. 
Savor the natural flavors of the ingredients at this teppanyaki-style steak house.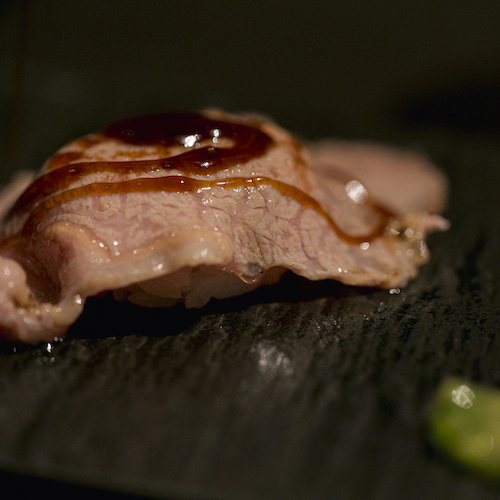 LUNCH
lunch
A medium-rare original hamburger lunch grilled on an iron plate, a choice of main dish and salad, a tasting lunch with Kyushu seasonal grilled vegetables rice or perilla garlic rice, miso soup, pickles, seasonal dessert, and delicious red meat. There is a medium rare lunch that you can enjoy.
DINNER
Dinner
Mainly Kyushu Japanese black beef, the most delicious ingredients of the season are collected. There is a course recommended by the chef that maximizes the taste of the ingredients, and an option menu to taste the season. Please spend a luxurious time with Japanese teppanyaki that makes the best use of the local ingredients themselves.
Medium rare course ¥10,000
Luigans course ¥15,000
■ OTHER ■
Japanese Black Beef Rib Roast Grilled Shabu ¥1,400
Broiled Wagyu Beef Sushi ¥1,280
Live abalone ¥ 2,500
information
Hours of operation
lunch
12:00-14:00 (L.O.)
Dinner
17: 00-20: 00 (L.O.) 22:00 (Close)
Regular Closing Days
Irregular
Sep. 12th Tue. Closed all day 
Address
18-25 Saitozaki, Higashi-ku, Fukuoka-shi, Fukuoka-ken
Seatings
12 seats at the counter (all seats are non-smoking)
Our menu and prices may vary with the season.
The prices listed include tax. A service charge of 10% will be added to your bill.
Please inform us of any food allergies.
Please feel free to contact us with other requests or questions at any time.