THE LUIGANS Spa & Resort The restaurant of
Steakhouse medium medium rare
Featuring Japanese Black wagyu beef, Medium Rare also grills up fresh seafood caught in the Genkai seas and across Kyushu, fresh locally-grown vegetables, and other seasonal ingredients. 
Savor the natural flavors of the ingredients at this teppanyaki-style steak house.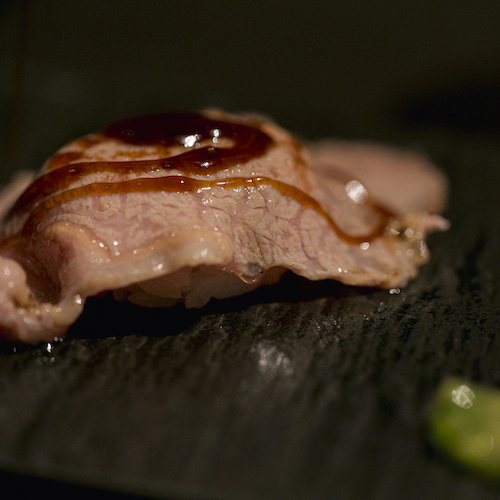 LUNCH
lunch
鉄板で焼き上げるミディアムレアオリジナルのハンバーグランチや、選べるメイン料理とサラダ、九州産旬の焼野菜ご飯または大葉のガーリックライス、味噌汁、香の物、季節のデザートがついたテイスティングランチ、赤身の美味しいお肉をお楽しみいただけるミディアムレアランチがございます。
ハンバーグランチ ¥2,300
テイスティングランチ ¥3,800
ミディアムレアランチ ¥6,000
DINNER
Dinner
九州産黒毛和牛をメインに、その季節の最もおいしい食材を集約。素材の味を最大限に引き出したシェフおすすめのコースと、旬を味わうオプションメニューがございます。地元食材そのもの持ち味を生かした和の鉄板焼きで、贅沢なひと時をお過ごしください。
ミディアムレアコース ¥8,000
ルイガンズコース ¥12,000
■OTHER■
黒毛和牛リブロース焼きしゃぶ ¥1,400
和牛炙り寿司 ¥1,280
活鮑 ¥2,500
information
Hours of operation
lunch
11:30~14:00(L.O.)
Dinner
17:00~20:00(L.O.)22:00(Close)
Regular Closing Days
None​ ​
Address
18-25 Saitozaki, Higashi-ku, Fukuoka-shi, Fukuoka-ken
Our menu and prices may vary with the season.
The prices listed include tax. A service charge of 10% will be added to your bill.
Please inform us of any food allergies.
Please feel free to contact us with other requests or questions at any time.