THE LUIGANS Spa & Resort Activities
OUTSIDE SAUNA-SANTENA-
On the side of the central pool, which is also a symbol of Louis Guns, the lawn overlooking the site that extends to the sea
Japan's first "movable container sauna" is now available.
Please enjoy high-quality time in an open space.
OUTSIDE SAUNA -SANTENA-
Outside Sauna-Santena-
After warming yourself up in the sauna while gazing at the lawn that stretches out to the sea, take a cold water bath in the water area of the site, or take a bath in the open air while feeling the wind and nature that shakes the palm tree. Enjoy a high-quality "Totou" experience at the resort's sauna at the sauna in Fukuoka's only national park.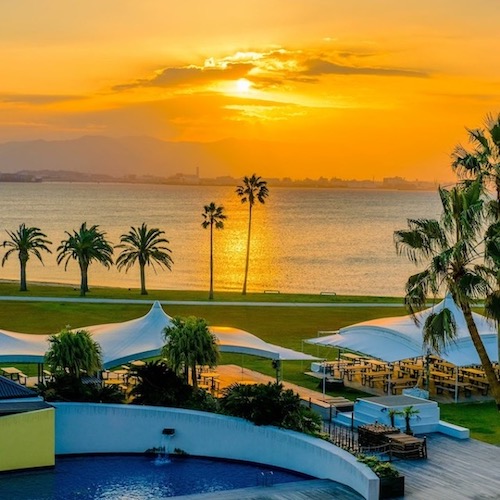 LOCATION
Location where vast lawn and Hakata Bay spread out in front of you
THE LUIGANS. Outside sauna "Santena", which has a site of about 8,000 tsubo, is located in a vast lawn. From Hakata Bay, you can see the morning sun climbing from the depths of the sea in the morning and the moon floating in the sea at night. The fantastic space and the experience of spending time in the vast nature is a unique time.
RELAXATION
Relaxation of the scent of cypress and warmth
We used carefully selected cypress in the sauna room. The high-quality scent that scents from the moment you enter the room stimulates the brain and leads to the ultimate relaxing state. Enjoy wonderful relaxation with the scent of warm cypress.
AROMA LOYLY
With your favorite aroma
Finnish leil is available in the room. Leil, which generates water vapor by sprinkling water on a heated sauna stone in a reserved room, has the effect of further enhancing the sweating action, and you can add your favorite aroma to the stone and spend it in your favorite scent. .. With the scent and temperature, you can have a higher quality "to" time.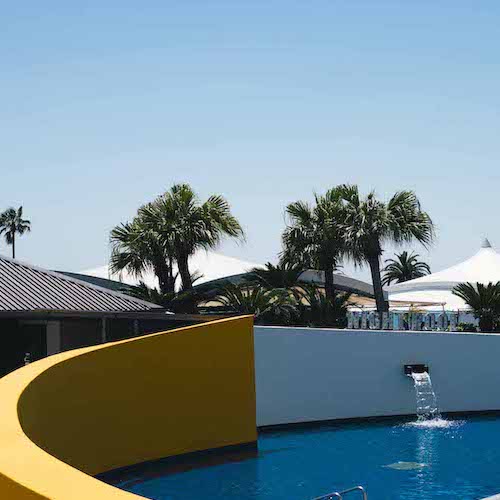 POOL & SHOWER
An extraordinary experience of jumping into an open shower and pool
After warming up your body, take a cold bath at THE LUIGANS. The experience of taking a shower in the vast nature and jumping into the pool is truly an extraordinary time at the resort. Please spend time with the sound of water and flowing slowly while feeling the magnificent nature.
Information
Hours of operation
7: 00-20: 00 (LI) 22:30 (Close)
*夏季(7/9〜9/11)は特別営業期間は18:00〜22:30(Close)
<Usage time frame>
7: 00 ~ 9: 00 / 9: 30 ~ 11: 30 / 13: 00 ~ 15: 00
15: 30 ~ 17: 30/18: 00 ~ 20: 00/20: 30 ~ 22: 30
<夏季(7/9〜9/11)ご利用時間枠>
18:00~20:00 / 20:30~22:30
Usage fee
¥5,000
* 2 people 1 group / 3 people or more per person ¥ 1,500
* Available for people over 18 years old
* Maximum capacity / 6 people
Equipment
Rental towel
Water server
After sauna drink ticket
Sauna set (luggage bag, sauna clothes, sandals)
Rental swimwear available
* Swimwear is also sold at the SHOP in the hall.
Sauna temperature
85-90 degrees
Cold water bath
Water place in the hotel facility
Outside air bath
Outdoor deck chair
Regular Closing Days
Same as hotel closed days
Address
18-25 Saitozaki, Higashi-ku, Fukuoka-shi, Fukuoka-ken

Google Map

092-603-2525 (10:00〜20:00)