THE LUIGANS Spa & Resort Spa
Treatment menu
In addition to facial, body, and total menus, we offer options, maternity, and wedding menus.
Please contact us to discuss your preferred treatment.
Seasonal Special Menu・Online ReservationHere​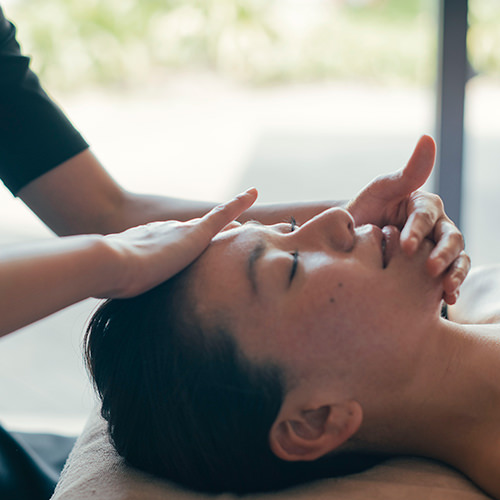 FACIAL
facial
express short facial
30 minutes / ¥8,500
After preparing the skin with soft peeling, we will perform the necessary care according to your concerns and skin type. Great for when you're short on time or as an option for body treatments.

precious aroma
60 minutes / ¥15,000
It works on the root of various troubles caused by stress, such as rough skin, dullness, and dryness. Multiple layers of natural scents and massage bring a deep relaxation effect, leaving your skin bright, healthy and beautiful.

vital defense
60 minutes / ¥16,000
First step of aging care. It removes skin stress and enhances immunity and antioxidant power by extruding keratin plugs and 5 detailed cleansing steps. For moist, healthy skin. North African Rasul (mud) facial cleansing method is also characteristic.

skin reset
90 minutes / ¥19,000
Professional deep cleansing and rich serum removes deep-seated dirt and impurities, leaving skin silky and clear. For those concerned about skin texture, pores and dullness.

deep moisturizing
90 minutes / ¥22,500
Highly moisturizing care interwoven with the scent of jasmine, cassis and pineapple and a luxurious step. It works on all skin troubles and dryness that causes aging, and makes the skin plump and bouncy from the inside.

lift up facial
90 minutes / ¥23,500
An aging care and lift-up facial that addresses age-related concerns such as sagging and enlarged pores. Restores elasticity while tightening areas of concern. It also has the effect of improving texture and improving wrinkles and dullness.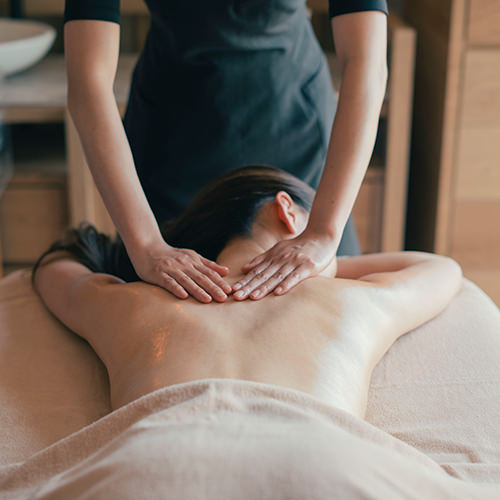 BODY
body
aroma drainage
30 minutes / ¥9,500
60 minutes / ¥16,000
90 minutes / ¥19,000
Choose from four essential oil scents that symbolize the French vacation, according to your mood and skin effect on the day. A body treatment wrapped in high-quality oil that works on all five senses to soothe the mind and body.

energy flow treatment
60 minutes / ¥15,000
90 minutes / ¥18,000
The original aroma of Luigans will relax your back, where your autonomic nerves are concentrated, and relax your whole body with a relaxing rhythm that matches your breathing. Enjoy long, flowing strokes from your toes to your head.

Deep relaxing body 60 minutes
60 minutes / ¥16,000
90 minutes / ¥19,000
A dry treatment by a full-time therapist that removes tension and tension in the muscles of the whole body and invites deep relaxation. Recommended for men, those who don't like oil, and those who want to get rid of fatigue.
*This treatment is performed by a dedicated therapist. Please check availability online.
*Please note that this menu cannot be served by more than two people at the same time.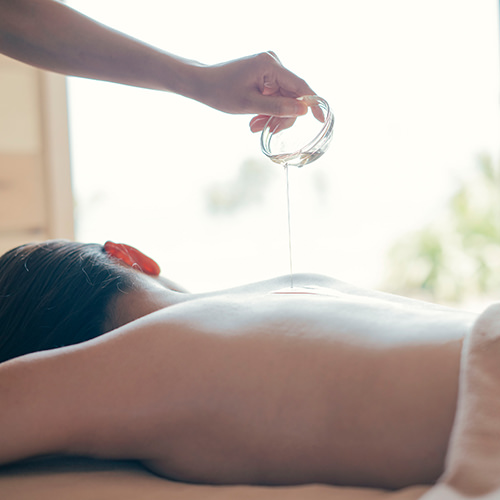 TOTAL
total
reborn nature
90 minutes / ¥24,500
120 minutes / ¥29,500
A Luigans signature menu based on the concept of being reborn in nature. A custom-made treatment that creates a course with a therapist according to your physical condition and concerns from body, facial, and body scrub.

aroma stone therapy
90 minutes / ¥23,500
A facial and body therapy using 49 hot and cold natural stones that contain the power of nature. It brings healing effects such as fatigue recovery and detoxification, and transparency to the skin. It is also recommended for those who have sensitivity to cold and tension.
*This menu requires advance reservations.

perfect beauty
150 minutes / ¥39,000
Total care from head to toe for gifts for loved ones and rewards for yourself.
Choose from 3 types of body scrubs to suit your skin, then massage the smooth skin with nourishing and moisturizing oil. The facial consists of intensive moisturizing care and a professional-use mask with a tropical scent reminiscent of a resort, leaving skin brimming with clarity from within.

simple total
60 minutes / ¥15,000
90 minutes / ¥19,000
After relaxing your body with a body treatment centered on your back, a basic facial treatment including soft peeling will make your skin smooth. It is also popular to customize the optional head massage and facial mask for a more effective finish. Please let us know when you make a reservation.

MATERNITY
maternity
maternity treatment
30 minutes / ¥9,500
60 minutes / ¥16,000
90 minutes / ¥19,000
A full-time therapist will focus on relieving fatigue in a safe position that does not put a burden on the stomach, such as neck and shoulder tension, swelling of the legs, etc., which occurs as the stomach grows during pregnancy. .
*This menu is limited to healthy pregnant women after 20 weeks of pregnancy.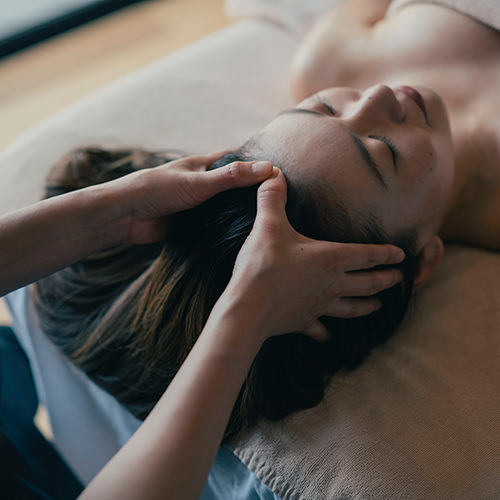 OPTION
option
head massage
15 minutes / ¥3,000
This treatment aims to promote blood circulation and relieve tension by stimulating pressure points on the face and head.

Treatment 15 minutes extension
15 minutes / ¥3,000
For care of more worrisome areas. Can be used for body and facial massage.

facial mask (clay)
20 minutes / ¥3,500
A clay mask that instantly changes the impression of your skin, tightens pores, and leads to clear, smooth skin.

eye treatment
20 minutes / ¥4,000
For those concerned about tiredness and dullness around the eyes. Create a clean impression with an eye cream that matches your concerns.

Salt polish (body)
30 minutes / ¥9,500
Choose from 3 types of body scrubs: salt, sugar, and bamboo to suit your skin and condition.

*Up to one optional menu can be added per person.
BRIDAL
bridal
The clear sea, the wide sky, the sunshine, the refreshing breeze, and the vast green garden.
In a colorful hotel surrounded by such extraordinary nature,
Please spend a relaxing time with your body and soul open.
On the first floor of the hotel, there is a special place to help the two and guests to heal and relax during their stay.
There is The Spa ~ Rus del Sol ~.

For example, the day before the ceremony, a relaxing time with just two people.
For example, to prepare the bride to relax and shine more beautifully and personally.
For example, as a hospitality to express gratitude to important parents and guests.
Please contact your spa therapist for more information.

※ The price for the information is the amount of tax. There is no service charge.
※ Price may be changed during the New Year holidays, Golden Week, summer season.
※ Please contact us by the day before to change or cancel your reservation.
※ Please note that regular rates may be charged for cancellations or changes on the day.
※ If you are late for the reservation time without prior contact, we will shorten the time and perform the treatment.
Even in that case, the regular treatment fee will be charged. Please note that it is a complete reservation system.