THE LUIGANS. Spa & Resort Wedding
Items that create a feeling of being two
The flowers, table coordination, paper items, and gifts that decorate the venue are their individuality.
We have a selection of wedding items that will make women's hearts flutter while being aware of trends.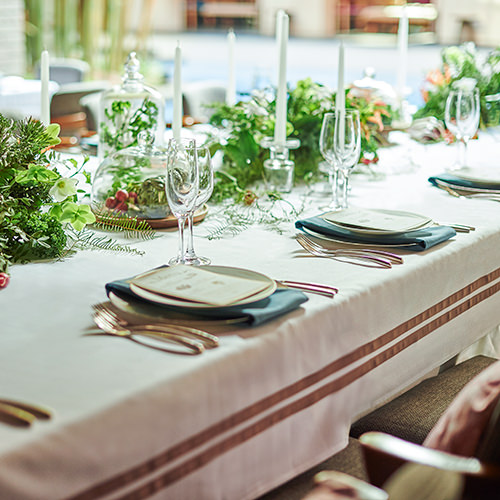 TABLE
COORDINATE
Table coordination
Decorating the venue is also one of the hospitality for guests. Professionals will help you coordinate your wedding party so that your loved ones will be remembered as a cozy space. Not to mention table coordination, we will also suggest ideas such as entrances and welcome spaces according to your desired taste.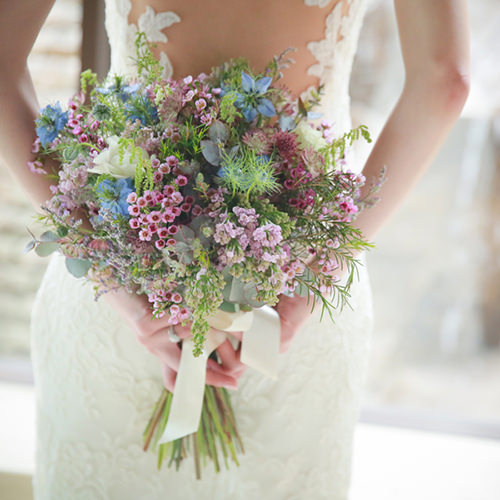 WEDDING
FLOWER
Wedding flower
Instead of choosing from the catalog, a dedicated flower designer will shape your feelings. While expanding the image together in the meeting, we will coordinate the bouquet, boutonniere, and the venue total flower. The type and color of the flower are all about how it blooms, and the space that both of us imagine is finished as a real thing.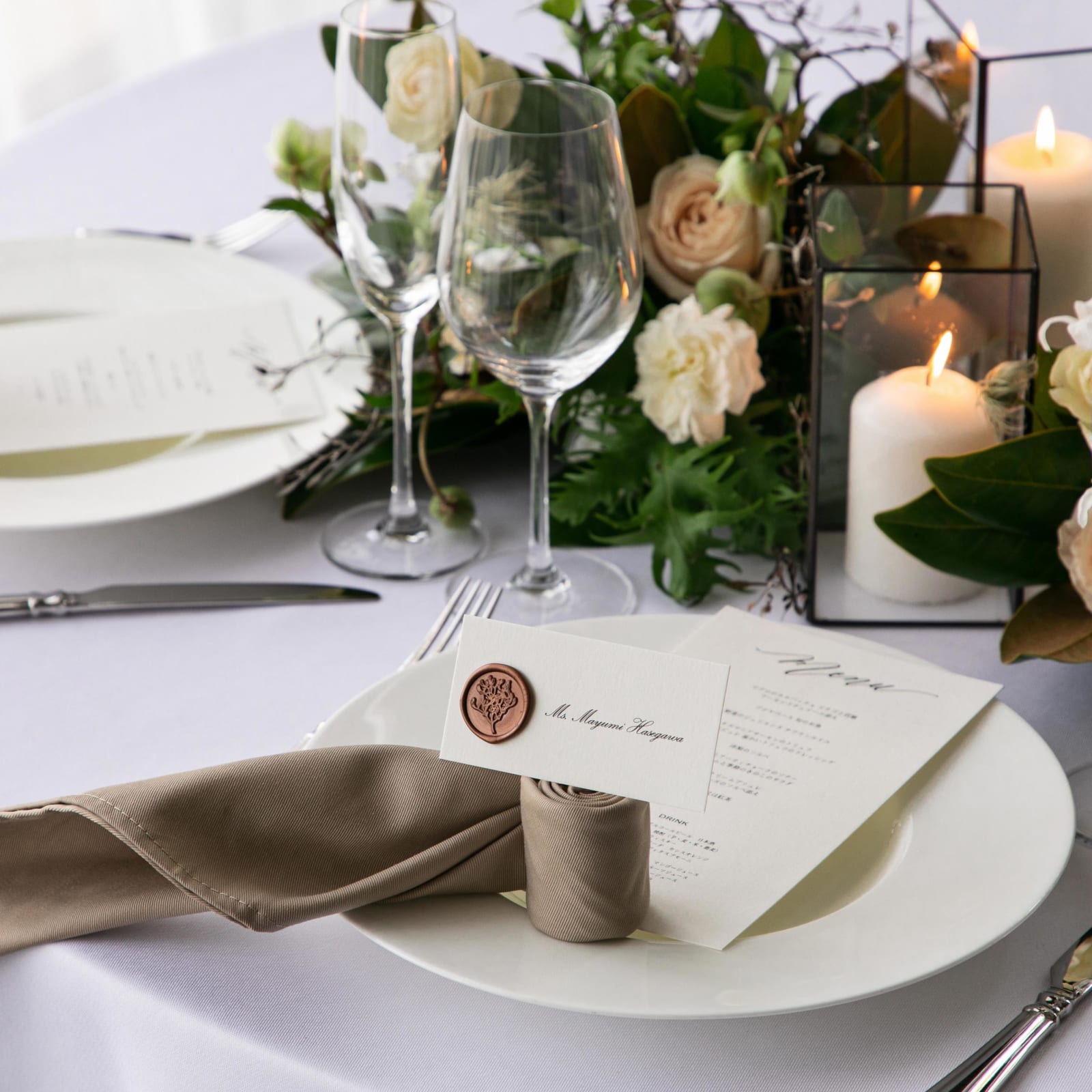 PAPER ITEM
Paper items
The first invitation to reach the guests, the next table to be delivered at the reception desk, the first menu and seats to be seen first. Of course we attach antenna to the latest trend as well as classical design and prepare a wide variety of items. We will propose a total coordination with the atmosphere of the venue according to the theme you want to see.


Click here for Web Catalog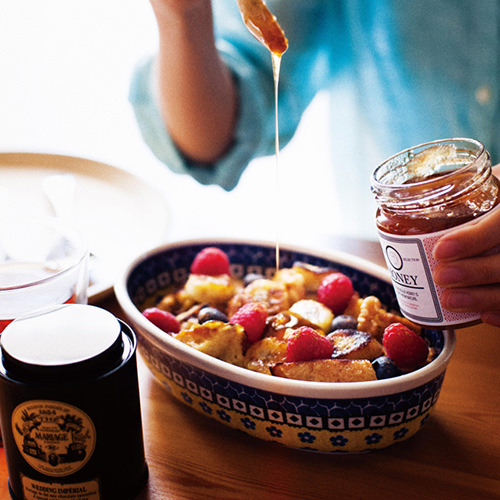 WEDDING GIFT
Wedding gift
The prize is a feeling of gratitude to the important guests. I hope the items you choose will color your guest's life richly .... We have an extensive lineup to suit various lifestyles. The planner proposes gifts from the extensive assortment, based on the style of the party and the number of attendees. Please choose a product like two people.