ACTIVITIES
Activities at The LUIGANS Spa & Resort
There's an abundance of activities to enjoy in the vicinity of the hotel: the vicinity of the hotel: strolling among the natural attractions of Uminonakamichi Seaside Park or Shikanoshima;
marine recreation in Hakata Bay; serious sports like tennis and golf; and such easygoing pastimes as making the rounds of tourist spots or just following your curiosity where it leads among the charming byways of Hakata.
EAT | 食べる PLAY | 遊ぶ CHILL | ととのう
ACTIVITY MAP | アクティビティ マップ
ルイガンズ内だけでなく、海の中道、志賀島で楽しめる各所のアクティビティを地図にしました。
各アクティビティの利用可能時間と料金も一覧になっているので、旅を遊び尽くすプランニングにぜひご活用ください。
EAT | Eat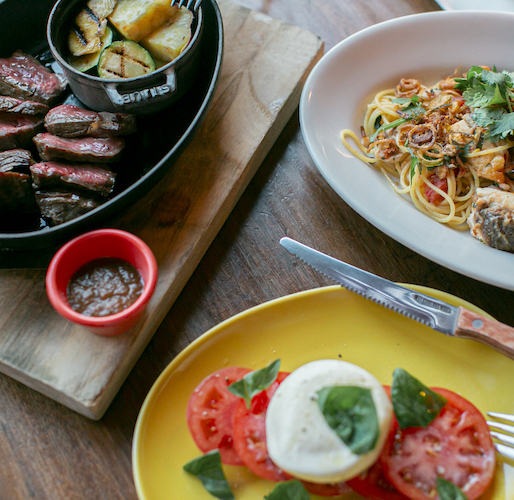 EAT | レストラン
目前に広がるプールとパームツリー。リゾートならではの素晴らしい眺望を誇るオールデイ・ダイニングや、 極上の空間でお迎えする和のご馳走処、鉄板焼きステーキハウスなど、九州の旬の食材を使ったお料理でおもてなしいたします。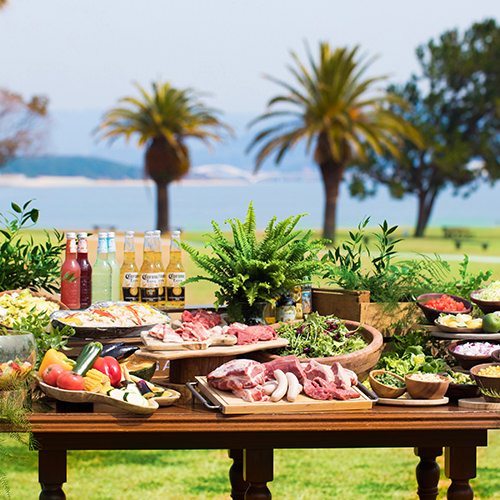 RESORT TERRACE BBQ
目前に広がるのは約8000坪の広大な芝生と博多湾。雄大な自然の中でパームツリーを揺らす風を感じ、まるで南国のリゾートで過ごすようなゆったりと寛ぐBBQをお過ごしください。
PLAY | 遊ぶ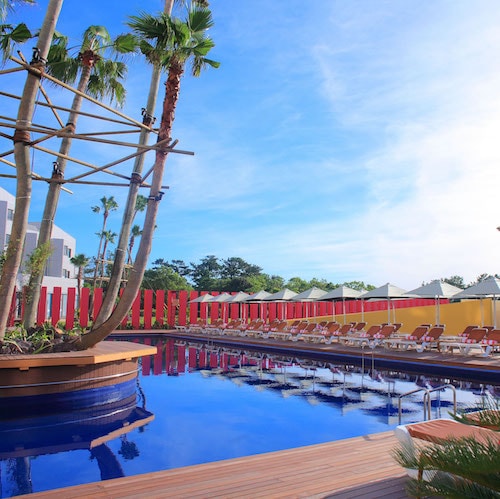 POOL | プール
パームツリーに囲まれた紺碧のプール。視界を遮るものはなく、突き抜ける青空と博多湾のオーシャンブルーが広がる南国リゾートさながらのロケーション。夜はライトアップしたプールで、光と自然が織りなす幻想的な空間で過ごすナイトプールも。※夏季限定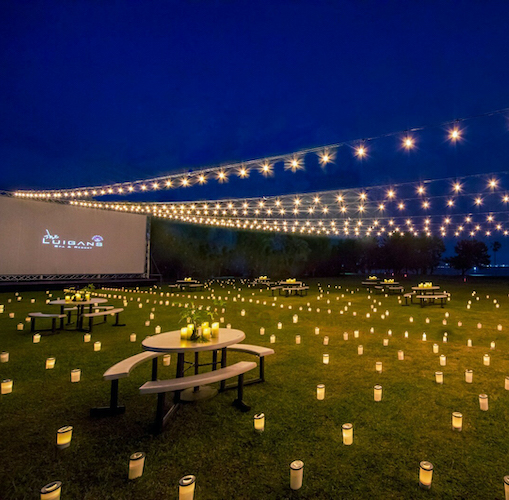 CINEMA NIGHT FUKUOKA
今年で 14年目となるこの「ザ・シネマナイト フクオカ」。 広大な自然の中、屋外にご用意した大画面。 シネマナイト開催日は、特設フードブースもご用意。夏の爽やかな夜風を感じながら、暮れ行く空に包まれ、芝生に横たわって名画をお楽しみください。*夏季限定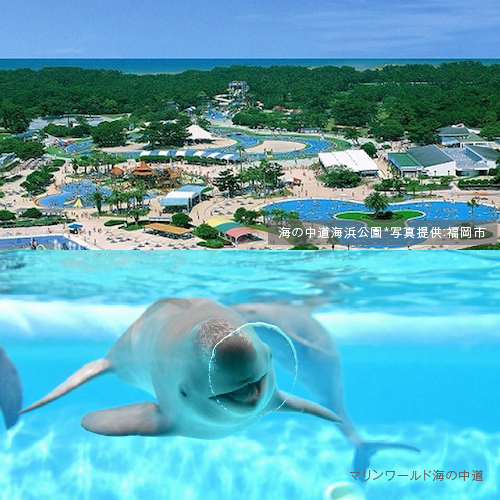 マリンワールド・海の中道海浜公園
ホテル周辺には海洋生態科学館「マリンワールド」や、約292万平方メートルの広大な敷地を誇る福岡の国営公園「海の中道海浜公園」がございます。

期間:通年
どなたでも

マリンワールド:ホテルより徒歩3分
海浜公園:ホテルより徒歩5分
チケット購入可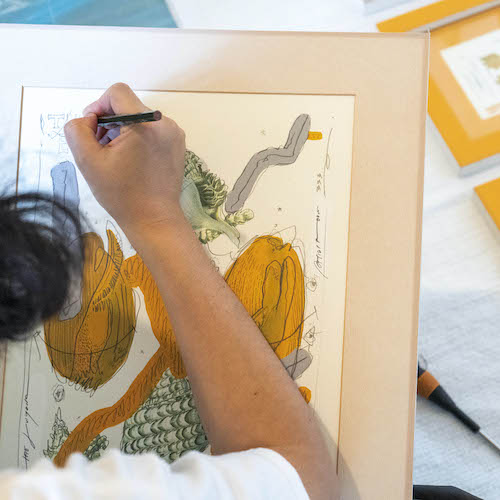 ART RELAY PROJECT
感性を刺激するアートでお客様のお立ち寄りのひとときに 彩りを添えるお手伝いができたら…素敵な作品や、アーティストの思いに触れることで、 皆様の人生が、より豊かになりますように。そんな想いで始まったプロジェクトです。素晴らしい作品と皆様との、素敵な出逢いがありますように。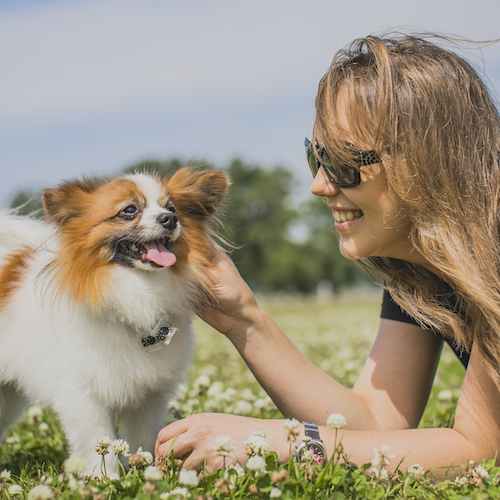 約8000坪の広大な敷地の中では、わんちゃんともご一緒にお過ごしいただけます。館内の至るところにあるフォトスポットでは、旅の想い出に是非記念写真を。もちろん客室でも一緒にお過ごしいただけます。オーシャンビューの客室で過ごすリゾートでの非日常を、大切なご家族と一緒にお過ごしください。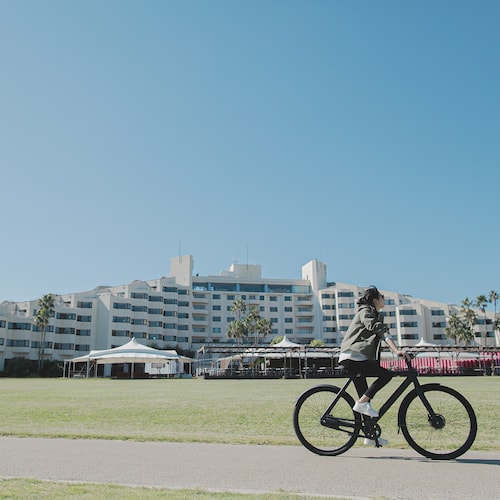 RENTAL BIKE | e-bikeレンタル
オランダ・アムステルダムで生まれた『Van Moof』
スタイリッシュな電動自転車で楽しむ、志賀島回遊はいかがですか?


     
期間:通年
年齢:高校生以上
身長:150cm以上
CHILL | ととのう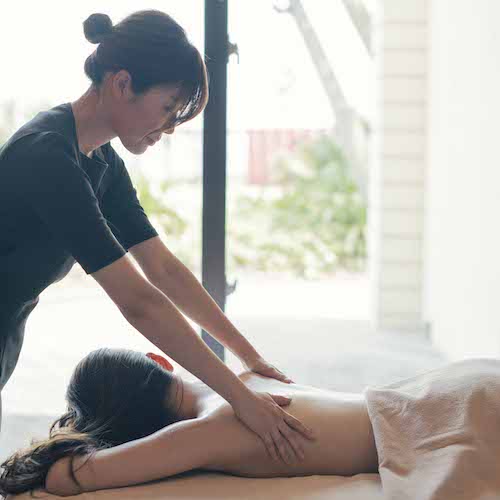 SPA | スパ
ルイガンズ内SPA"THE SPA-luz del sol-"では、フランスのオーガニックスキンケアブランド、「YON-KA」を使用。セラピストがカウンセリングを行い、お肌の状態とお悩みに合わせたオートクチュールのスキンケアと施術で、心と身体をリラックス状態へと導きます。オーシャンビューのリゾートで味わう、極上のリトリートでリゾートで過ごす時間をさらに特別にしてみては。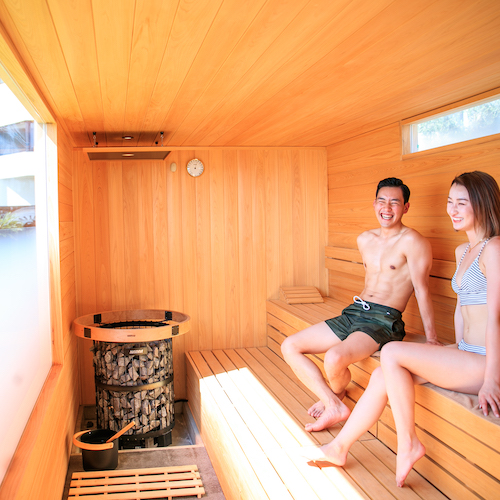 SANTENA | サンテナ
広大な芝生エリアの中央に貸切のコンテナ型サウナが。ヒノキの香り漂う庫内にはセルフロウリュも。お好きなアロマを楽しめるアロマストーンもあるので、アロマと木の香りを楽しめます。冷水浴では屋外プールに飛び込み、パームツリーが揺れる風を感じながら外気浴。まさに全身でリゾートを感じる、唯一無二の体験はいかがでしょうか。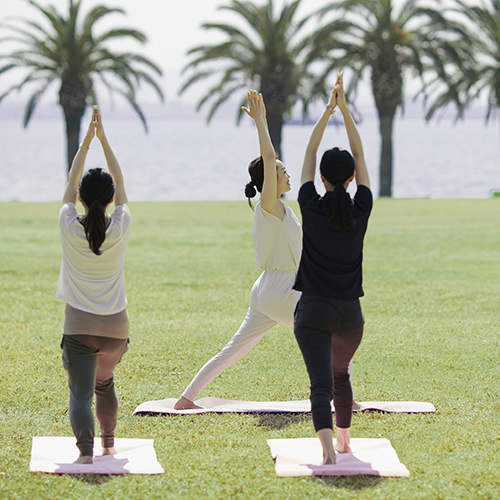 Yoga
The Luigans Spa & Resort, a hotel in a magnificent waterfront location, offers a distinctive selection of lessons for you to choose from, such as yoga in a gym that's just the place to refresh yourself, or SUP yoga in the hotel pool.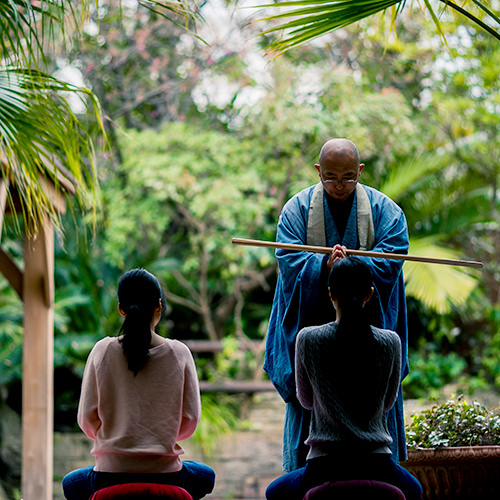 Zazen
You can experience zazen right here with the chief priest of Shikanoshima Shogonji Temple. We invite you to spend a refreshing morning interlude enfolded in the fragrance of incense. Not only hotel guests, but anyone having breakfast here is free to participate at no charge.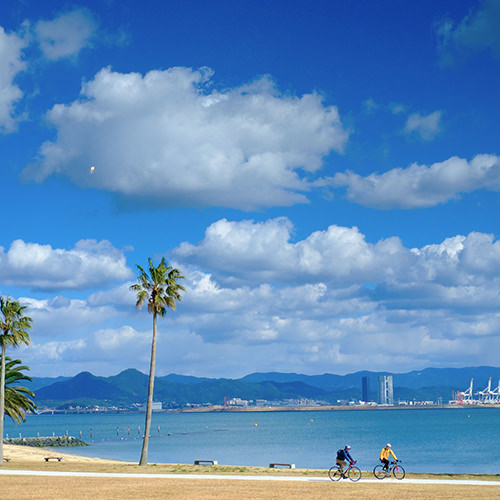 Cycling
The Minato Cycle Station provides a bicycle rental service. This lets you get away and spend some time wandering — in the beautiful Uminonakamichi Seaside Park, along the road to Shikanoshima, or wherever your fancy takes you.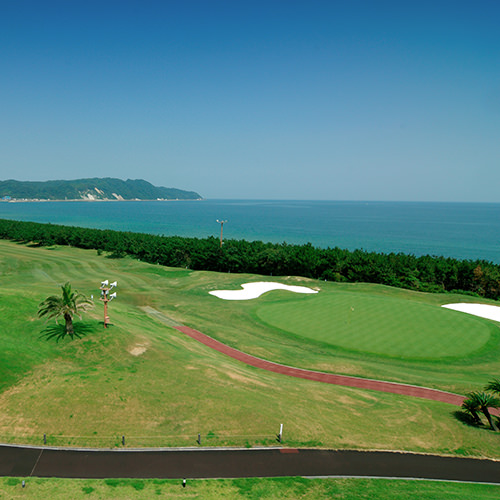 Saitozaki Seaside Country Club
The golf course in Uminonakamichi presents a wonderful scenic view of the Genkai Sea past Shikanoshima. This is a seaside course where you drive down towards the sea. It offers visitor-only play and club rental bookings.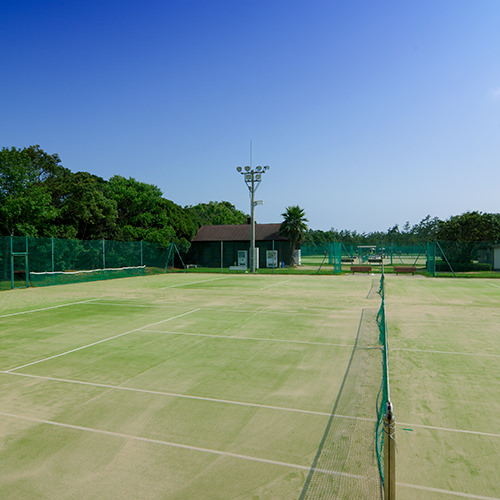 tennis
Tennis courts are available for booking and use at Uminonakamichi Tennis. Since you can also rent rackets, shoes, and lockers, there's no need to plan ahead. You can just come empty-handed.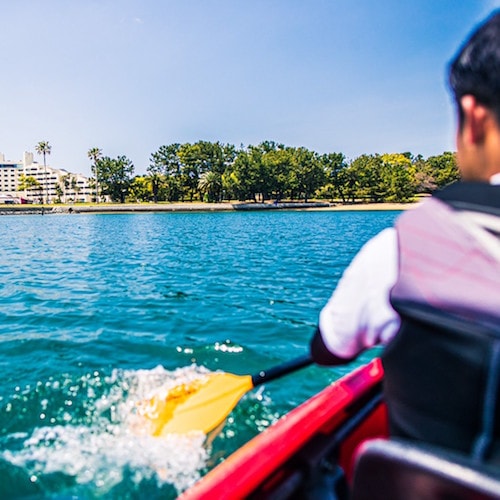 Sea kayaking
Sea kayaking in a spacious and calm sea. You can relax and enjoy your own pace while feeling a pleasant sea breeze. Instructors will accompany you, so even beginners can participate with peace of mind. (* Closed in winter)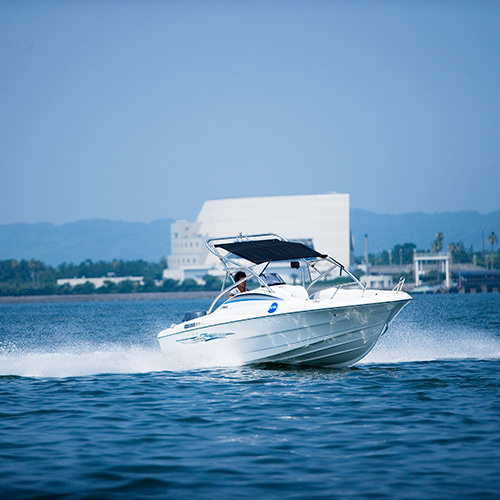 Cruising
Hakata Bay Cruising will take you on a cruise in the refreshing sea breeze from Uminonakamichi Tennis past such defining sights of Fukuoka as Fukuoka Tower, Fukuoka Yahuoku! Dome, Hakata Wharf, and the island of Nokonoshima. Available for small groups.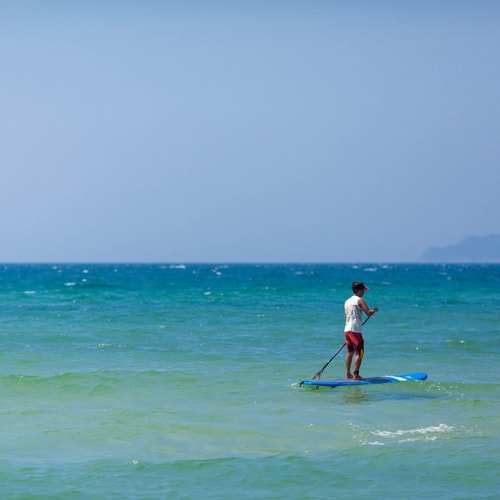 SUP cruising
Standing on a large surfboard and paddling is like walking on the sea. By paddling with paddles, you can develop a sense of balance, and at the same time, you can exercise muscles and exercise your body. Please spend extravagant luxury while watching the beautiful scenery on SUP. (* Closed in winter)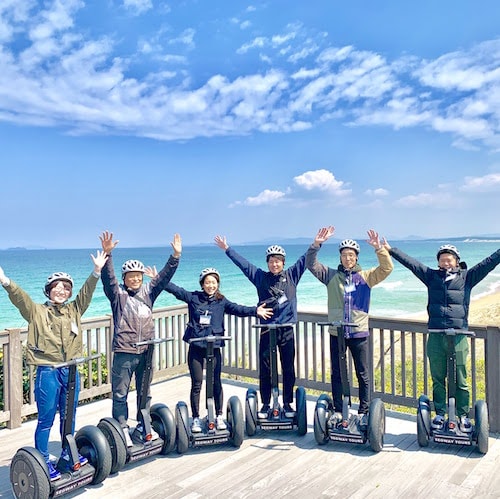 セグウェイ
Segway tours are held at Uminonakamichi Seaside Park, where you can't go out on foot, such as the beautiful coast overlooking the Genkai Pass and the Flower Museum. Segway that allows you to feel as if you were part of your body with an intuitive operation method. It does not require special motor nerves, muscle strength, or balance, so it is recommended for people of all ages.