THE LUIGANS Spa & Resort The restaurant of
Genkai
博多ならではの一品、お寿司をはじめとした
九州のごちそうを取り揃えたメニューをお愉しみいただけます。
職人が目の前で仕立てる賑やかな雰囲気のカウンター席や個室のご用意もございます。
目の前で仕立てるお寿司や新鮮な魚介料理。
四季折々の和食のご馳走をご用意した和食処のおもてなしをお楽しみください。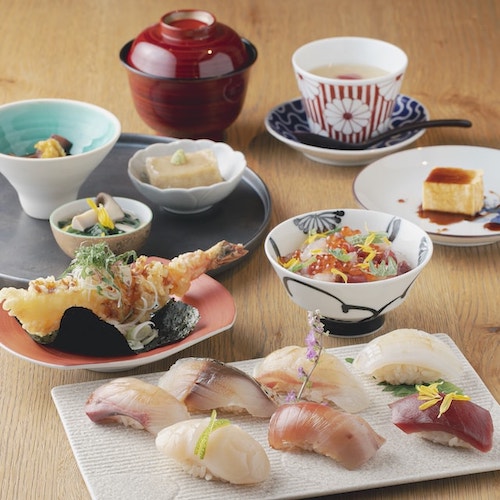 LUNCH
lunch
東京の姉妹店『鮨 大いにおまかせ』直伝のお寿司と、奈良の姉妹店『菊水楼・うな菊』直伝の鰻をラインナップし、玄海のランチがリニューアルオープンいたします。東京と奈良でそれぞれ人気店の技を継承しながら、九州の新鮮な海鮮を使った玄海の新しいおもてなしをお楽しみください。 
※夏休み(7/15〜8/31)期間は鰻のご提供は休止とさせていただきます。
※2023/6/1より、ランチは土日祝日のみの営業とさせていただきます。

玄海おまかせ寿司 ¥3,400
うな菊 鰻丼(半尾) ¥2,600 
ばらちらし寿司(5食限定) ¥1,700
etc...
DINNER
Dinner
You can enjoy a course with a special dish unique to Hakata, a feast of Kyushu. Please enjoy Japanese hospitality with carefully selected dishes made from fresh seafood and local vegetables.

玄海 ¥5,800
おまかせ寿司割烹 ¥8,000
江戸前寿司おまかせ三貫 ¥1,100
鰻 白焼(一尾) ¥4,300
黒毛和牛と生雲丹のお寿司 ¥1,900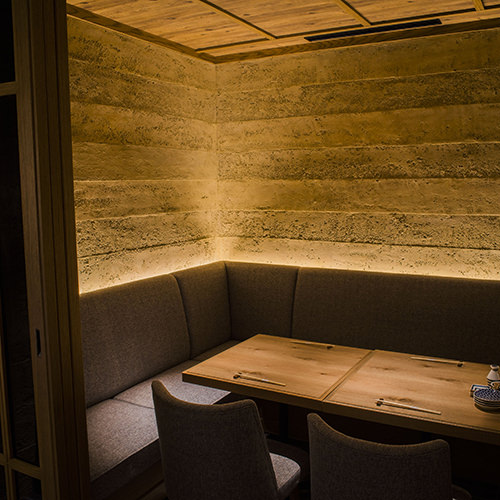 PRIVATE ROOM
Semi-private room
ご予約可能な4〜5名様用の半個室では、ご家族やご友人とのプライベートな会食、ビジネスシーンなど多目的にご利用いただけます。四季折々の和食のおもてなしをご堪能ください。
*最低保証金額:¥20,000〜
Information
Hours of operation
lunch
11:30〜14:00(L.O.)
※ランチについて、2023/6/1より12:00〜の営業とし、土日祝日のみの営業とさせていただきます。
Dinner
17:00~20:30(L.O.)22:00(Close)
Regular Closing Days
2023/6/1〜ランチタイム:平日(月〜金)定休 ※祝日を除く
ディナー:不定期
Address
18-25 Saitozaki, Higashi-ku, Fukuoka-shi, Fukuoka-ken
Seatings
Counter 15 seats
Table 30 seats
Menu, rates may vary depending on the season.
The price for the guide is the amount including tax. A 10% service charge will be added to the information rate.
Please feel free to contact us if you have any food allergies or any questions regarding food ingredients.
Please feel free to contact us with other requests or questions at any time.