THE LUIGANS Spa & Resort Spa
YON-KA
Spa brand "Yonka" from France
"YON-KA" is a spa brand with a history of more than half a century, founded by two botanist brothers in France with a therapeutic purpose as its origin. With more than 80 products and traditional and original treatments, it continues to be trusted by beauty professionals, and famous celebrities are also on the client list. This is the only place in Fukuoka where you can receive the "YON-KA" treatment.

The treatment is a "haute couture treatment" customized for each person. Depending on the skin condition and worries of the day, the season, etc., the products and care methods used will differ. "YON-KA" care is not a feeling of use that "somehow works", but a "visible and tangible effect" even after just one use.

YON-KA boutiqueHerefrom.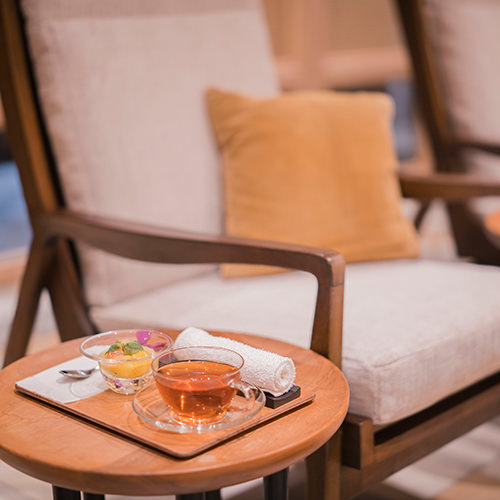 OMOTENASHI SERVICE
Hospitality service
When you visit us, our therapist will propose a menu that matches your mood and condition that day. We offer detailed services that meet your needs, such as adjusting the strength of the treatment during the treatment and creating a space. As a reward for yourself and regular maintenance, please enjoy a relaxing time at the resort.

Book your treatmentHere​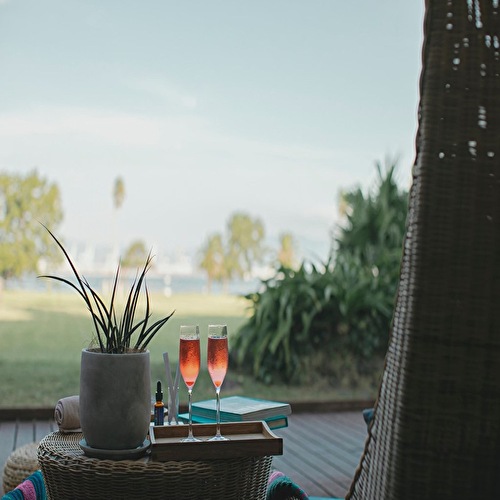 LUXURY
extraordinary time
A luxurious time to just face yourself in a resort spa surrounded by nature. From the moment you step into the spa space, the aroma scent that soothes your five senses, the hospitality of the therapists and their high technical skills will liberate your mind and body, leading to vitality for tomorrow.

Accommodation plan with spaHere​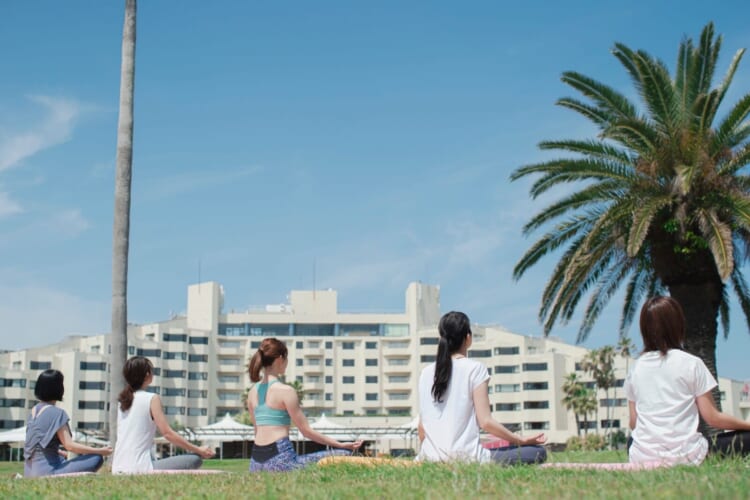 WELLNESS
wellness
Take a trip to prepare your mind and body with spa treatments, yoga, and saunas from THE LUIGANS' abundant activities. It can be used not only for hotel guests, but also for welfare programs and incentives for companies.
For example, a yoga lesson for a large number of people in the great outdoors, a spa and lunch set plan, etc. We will make a proposal according to your budget and requests. Please feel free to contact us.

about activitiesHere​
Click here for corporate and group inquiries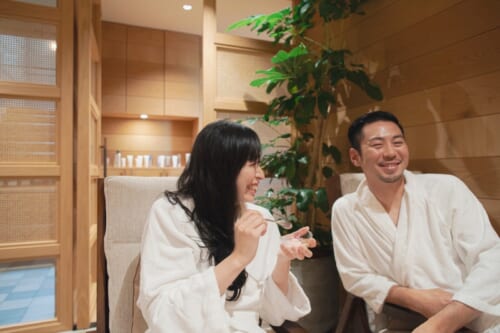 GIFT
Gift
At THE LUIGANS Spa, couples can have treatments in the same room. After receiving a treatment tailored to your preferences, leave yourself to the slow flow of time at Luigans. We also handle treatment tickets for important people.

Purchasing a gift ticketHere​