THE LUIGANS Spa & Resort Spa
Spa features
A relaxing time in the sea and green location. A botanist brother in France
Spa treatment of the spa brand "YON-KA" which was established as a starting point of product development for the purpose of treatment is here in Fukuoka.
"Haute couture treatment" tailored to one person, making a difference that can be felt from the first time,
Bring out each beauty and health. Please look forward to the excitement that changes your skin, mind and body.

YON-KA
Spa brand "Yonka" from France
"YON-KA (Yonka)" is a spa brand with a history of more than half a century, which was established in France as a botanist brother as a starting point for therapeutic purposes. With over 80 products and traditional treatments, it continues to be trusted by beauty professionals, and its prestigious celebrities are on the customer list.

The treatment is a "haute couture treatment" customized for each person. The condition and trouble of the skin of the day, the product and the care method to use differ depending on the season etc. It is not a feeling of use that "It works somehow", but it is "YON-KA" care that is an effect that can be seen and felt even with a single use.

Based on "five essential oils" called "YON-KA's treasure" = "lavender, geranium, rosemary, cypress, thyme", the best blend based on skin needs and purpose, at the root of the problem I will work.

TREATMENT ROOM
Treatment room
A uniform earth color centering on materials of natural origin such as rattan and hemp. We have prepared treatment rooms with sunshine and twin rooms to enjoy in pairs. A relaxing and relaxing space invites you to a luxurious moment where you can taste the resort's extraordinary everyday.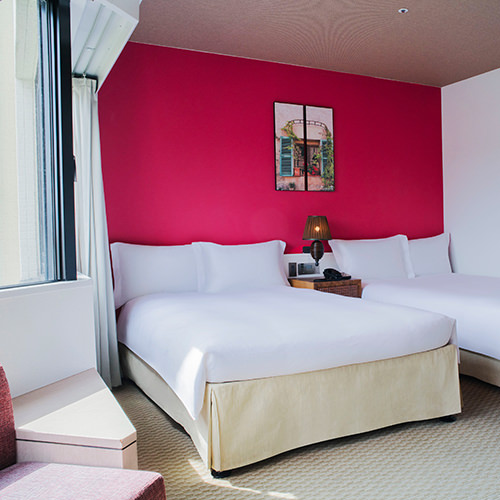 SPA & STAY
Spa & stay
THE LUIGANS Spa & Resort We have a spa dedicated accommodation floor. After checking in and taking a break in your room, you will receive a spa treatment and heal your daily fatigue. And how to spend a special holiday to have you stay as it is .... Have a relaxing time at the luxurious spa and stay.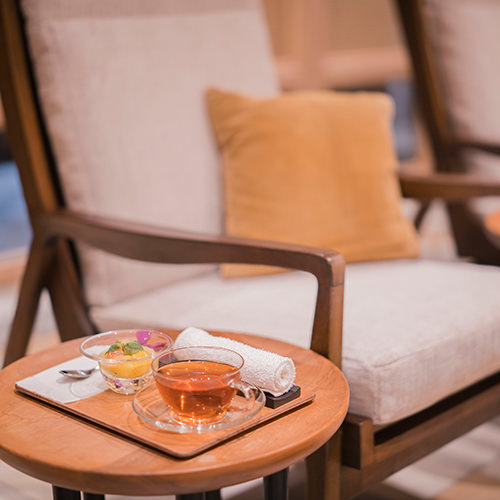 OMOTENASHI SERVICE
Hospitality service
ご希望を伺いながらお好みやコンディションに合わせたトリートメントメニューをご提案。お客様のご要望に合わせて、施術時の力、お部屋の温度、照明の雰囲気も調整いたします。トリートメント後には、別室のリラクゼーションルームにて、ホテルのパティシエによる健康に配慮したシーズナルデザートとハーブティをお召し上がりいただきます。心身ともにリラックスいただけるよう細やかなサービスを心掛けております。