THE LUIGANS Spa & Resort Spa
Spa boutique
At home, spend some time surrounded by rich natural scents such as lavender and rosemary.
We sell spa products so that you can reproduce the blissful time at Luz del Sol even at home.
"YON-KA" brand cleansing, gommage, lotion, serum, cream, mask, sunscreen etc.
BEST SELLER
LAIT NETTOYANT
Renetyan
200ml / ¥6,600 (tax included)
Gently and thoroughly removes make-up, dirt, and waste while balancing the skin. Cleansing milk that leads to moist and soft skin. It also has a soothing effect on the skin, and in France it is also used to cleanse the skin of babies. Use it to wash your face in the morning and to remove makeup at night. A cleansing and face wash that does not require double cleansing.
GOMMAGE YON-KA
Gommage Yonka
50ml / ¥7,260 (tax included)
A gel-like gommage that does not contain particles that can be used on sensitive and dry skin. The grass bean removes dirt and dead skin cells while moisturizing the skin. For clear, moist skin.
LOTION YON-KA (PS)
Lotion Yonka (PS)
200ml / ¥7,150 (tax included)
A best-selling lotion that sells one bottle every three minutes in the world. A mist lotion containing 5 types of essential oils deeply moisturizes the skin and balances moisture. Safe to use even for those with sensitive skin. Alcohol free.
NUTRI +
Nutri +
15ml / ¥9,680 (tax included)
Highly nourishing face oil with 5 fragrant essential oils. Boosts skin immunity and suppresses free radicals. It also works on aging skin such as wrinkles. It is also effective in restoring damaged skin. It is also recommended as a base for makeup. [Old Yonka Serum]
PHYTO 58 (PS)
Phyto 58 (PS)
40ml / ¥8,910 (tax included)
Skin aging & detox night cream. Contains a high concentration of rosemary, a herb that flushes out waste and rejuvenates. While you sleep, your skin will return to a healthy state from deep inside. Gives oxygen to tired skin from all kinds of stress, restores vitality, and protects the skin from various causes of aging troubles. For healthy glowing skin.
PHYTO BAIN
Fit van Ekiribre
100ml / ¥8,800 (tax included)
The fragrant bath oil leads to deep relaxation and balances the mind and body. It activates the circulation of the whole body and removes fatigue from the inside.
RECOMMEND
HYDRA N ゜ 1 SERUM
Hydra N 1 1 Serum
30ml / ¥12,650 (tax included)
A serum that keeps extremely dehydrated skin hydrated for a long time. Concentrates ingredients for intensive moisturizing and anti-aging care to enhance the effect of the next item.
HYDRA N ゜ 1 CREAM
Hydra N 1 1 claim
50ml / ¥10,450 (tax included)
A cream that repairs damaged skin caused by extreme dehydration. Formulated with shea butter and grape seed oil, it leads to moist and plump skin.
HYDRA N ゜ 1 MASQUE
Hydra N ° 1 Mask
50ml / ¥11,000 (tax included)
A gel mask that can be cleaned just by applying it at night and sleeping. <Chigaya>, which inhabits the ultimate dry zone "desert", delivers moisture deep into the skin, and the moisturizing level increases steadily as time passes. The noble scent of jasmine and rose and the gentle scent of shu soothe your mind.
GIFT
THE LUIGANS CACAO TEA
Luigans cacao tea set
2 tea bags in 1 bag / ¥1,300 (tax included)
A set of 4 bags of the popular "cacao tea" served after spa treatments. We use Criollo, the highest grade of cacao. The elegant chocolate scent contains a lot of polyphenols and minerals, so it is also good for anti-aging and relaxing before bedtime. Also great as a gift.
*Tableware is not included.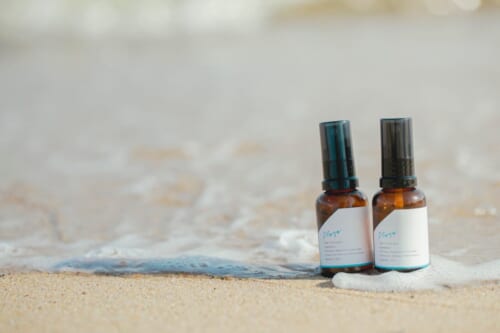 THE LUIGANS ORIGINAL AROMA MIST
Luigans Original Aroma Mist <Playa>
30ml / ¥2,200 (tax included)
Luigans original mist with a refreshing scent that makes you feel like you are walking on the beach in the morning. A swipe on the mask or space will refresh you with a positive feeling. This is the original scent used in Luigans' outside saunas and spas.
[Ingredients] Natural fermented alcohol (derived from sugar cane), fragrance (natural essential oil)
Palmarosa, Peppermint, Clary Sage, Cedarwood, Patchouli, White Cypress