THE LUIGANS Spa & Resort The restaurant of
The Lounge On The Water
A restaurant with a view of the pool and a palm tree-lined garden for that resort feel. 
Enjoy our Italian-style cuisine with seasonal local Kyushu ingredients.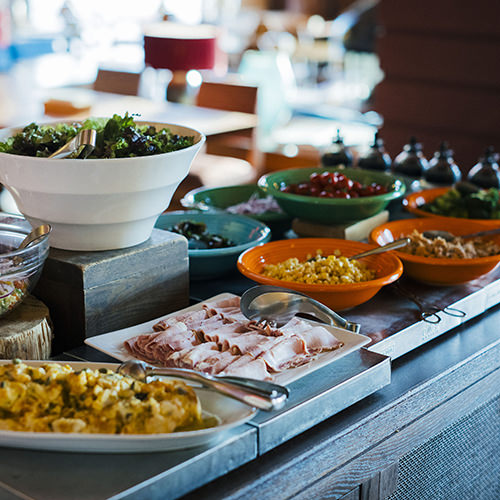 breakfast
Breakfast
リゾートの雰囲気溢れる朝食タイム。焼き立てのパンやフルーツはもちろん、マッサマンカレーやトルティーヤスープ、明太バゲット等、ザ・ルイガンズ.スパ & リゾートの朝食ならではのメニュー、九州の地の食材を生かした和食を、ビュッフェスタイルでお楽しみください。ご宿泊以外のお客様もお楽しみいただけます。ご予約制の日程もございますため、事前にお問い合わせください。
※当日のご宿泊の状況により、 6:45、8:00、9:15の各回1時間の入替制でのご案内となる場合がございます。ご希望のお時間はチェックイン時に承ります。またお時間のご希望に添えない場合がございます。予めご了承ください。

大人 ¥2,600
お子様(小学生) ¥1,600
未就学のお子様 ¥600
※こちらの料金には消費税と10%のサービス料が含まれております。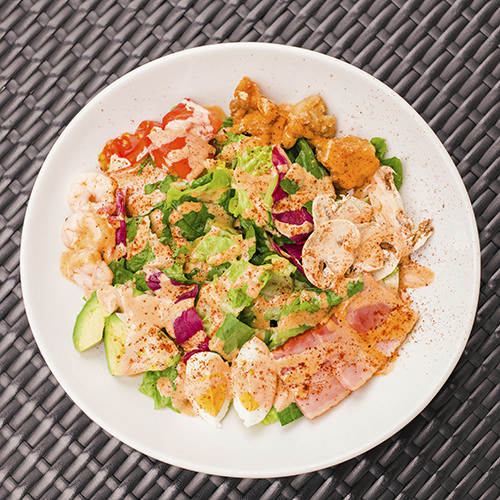 LUNCH
lunch
We offer a conceptual lunch that can be enjoyed from time to time for a limited time. A colorful dish made with Kyushu ingredients. Enjoy a resort lunch at a restaurant where the sky, the pool and the blue of the sea spread out in front of you.
博多一番どりのラグークリームソースタリアテッレ ¥1,400
マッサマンカレー ¥1,300
本日のパスタ ¥ASK
■■季節のランチビュッフェ■■
LUIGANS MARCHE | ルイガンズマルシェ
詳しくはHere
CAFE
カフェ
Please spend a relaxing resort time with a simple dessert specially made by Hotel Patissier, including simple pancakes of fluffy dough. There is also an extensive food menu that you can enjoy all day long, and burgers and seafood ceviche that offer juicy patties are also popular.
ルイガンズパンケーキ ¥1,200(17:00 L/O)
バスクチーズケーキ  ¥900 (Take out ¥2,500)
シーフードセヴィーチェ ¥1,400
バターミルクフライドチキンバーガー ¥1,600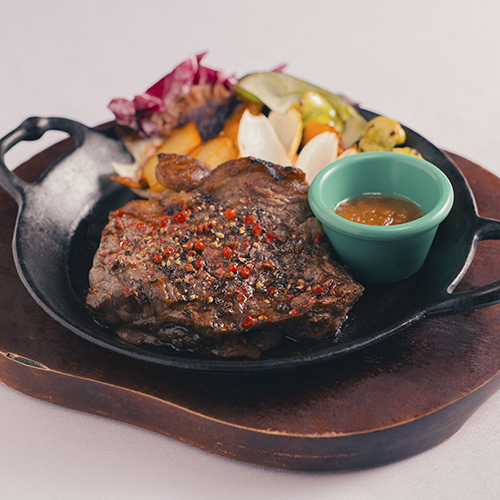 DINNER
Dinner
In addition to dinner events (occasionally held) where the concept changes from season to season, you can enjoy ingredients carefully selected from local Shiga Island, Genkai Sea, and various places in Kyushu, as well as a la carte and reservation-only courses.
本日鮮魚のカルパッチョ ¥1,600
イチジクとブッラータチーズ ¥1,800
スパイシースペアリブ ¥2,200
ステーキハウス "ミディアム レア"厳選牛 ASK
コースは¥4,200〜ご用意がございます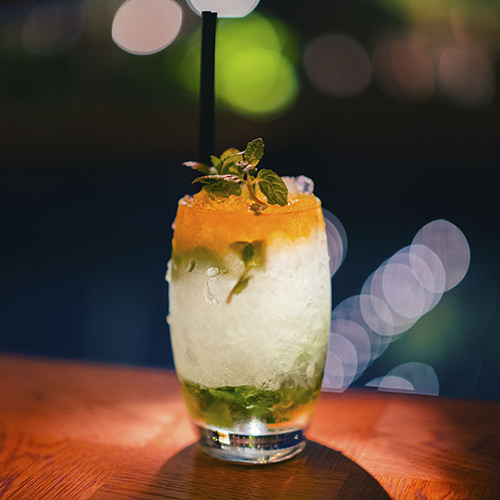 BAR
bar
日没後のライトアップを眺めながら、ドラマティックなバータイムをお過ごしいただけます。その季節ならではのシーズナルカクテルや、アラカルトのお食事もございます。

information
Hours of operation
Breakfast
6:45~9:15(L.I.)10:15(Close)
All day
11:30~20:30(L.O.)21:30(Close)
Dinner
17:00~20:30(L.O.)21:30(Close)
bar
17:00~20:30(L.O.)21:30(Close)
Regular Closing Days
None​ ​
Address
18-25 Saitozaki, Higashi-ku, Fukuoka-shi, Fukuoka-ken

Google Map

092-603-2590 (10:00〜20:00)
Seatings
70 persons (all non-smoking)
Our menu and prices may vary with the season.
The prices listed include tax. A service charge of 10% will be added to your bill.
Please inform us of any food allergies.
Please feel free to contact us with other requests or questions at any time.