THE LUIGANS Spa & Resort The restaurant of
The Lounge On The Water
A restaurant with a view of the pool and a palm tree-lined garden for that resort feel. 
Enjoy our Italian-style cuisine with seasonal local Kyushu ingredients.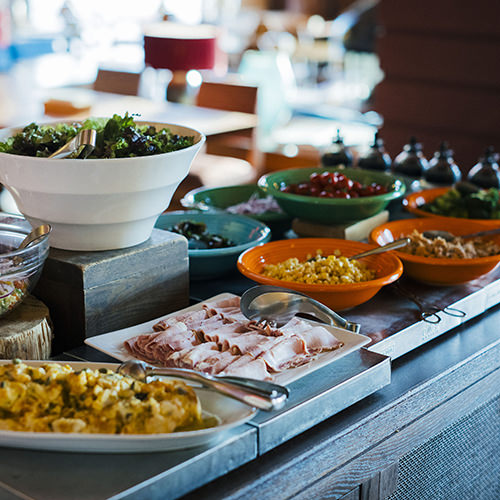 breakfast
Breakfast
Breakfast is served in a resort atmosphere. Enjoy freshly baked bread and fruits, Massaman curry, tortilla soup, cold ramen noodles, and other THE LUIGANS Spa & Resort specialties, as well as Japanese food made with local Kyushu ingredients in a buffet style. Non-guests are also welcome to enjoy the buffet. Please contact us in advance for reservations.
* Depending on the accommodation situation on the day, we may inform you by a one-hour replacement system at 6:45, 8:00, and 9:15 each time. Your preferred time will be available at check-in. In addition, we may not be able to meet your time request. Please note.
*From March 1, 2023, the price of breakfast will be revised due to the price increase of the ingredients used and the content change. We appreciate your understanding and cooperation.

Adult ¥3,000
Elementary school student ¥1,600
Preschool children*4 years old and over ¥800
*Prices include consumption tax and 10% service charge.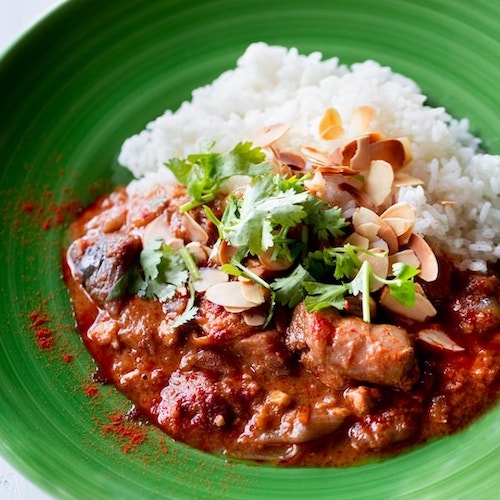 LUNCH
lunch
期間限定でその時々に楽しめるコンセプチュアルなランチをご提供しています。九州の食材を使った色とりどりのお料理。目の前に空とプールと空の青が広がるレストランでリゾートランチをお楽しみください。

*From 2023/9/1, lunch and cafe will be open from 12:00.
Massaman curry ¥ 1,300
Pasta of the day ¥ASK
CAFE
Cafe
ホテルパティシエ特製のデザートで寛ぎのリゾートタイムをお過ごしください。

*From 2023/9/1, lunch and cafe will be open from 12:00.
Basque Cheesecake ¥1,000 (Take out ¥2,500)
Luigans Tiramisu ¥900
Pasta of the day ¥Ask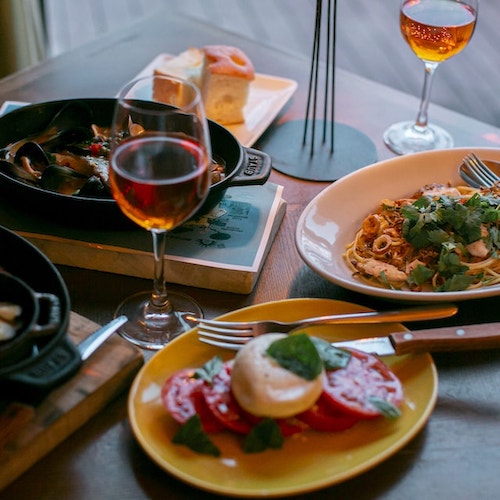 DINNER
Dinner
In addition to our recommended courses where you can enjoy seasonal ingredients, where you can enjoy carefully selected ingredients from local Shikanoshima, Genkai-nada, and various parts of Kyushu, we also offer a la carte and reservation-only courses.
Bagna cauda with Kyushu organic vegetables ¥1,200
Spicy spare ribs ¥2,200
Steak House "Medium Rare" Carefully Selected Beef ASK
Courses are available from ¥4,500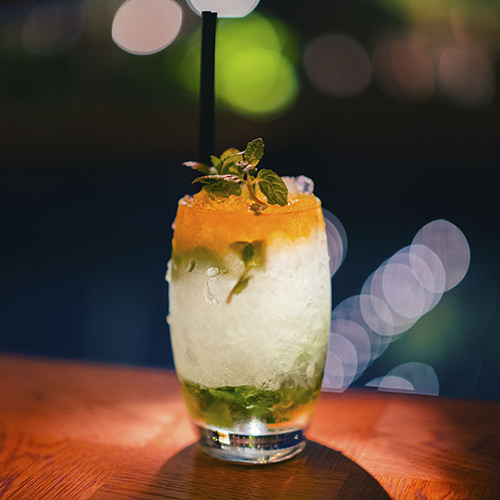 BAR
bar
After the sun sets, come join us for a drink at the bar under dramatic lighting. Our bar features special seasonal cocktails and an à la carte food menu.

information
Hours of operation
Breakfast
6: 45-9: 15 (L.I.) 10:15 (Close)
Cafe
12:00-20:30 (L.O.) 21:30 (Close)
Dinner
17:00-20:30 (L.O.) 21:30 (Close)
bar
17:00-20:30 (L.O.) 21:30 (Close)
Regular Closing Days
不定休
9/12(火)終日クローズ
Address
18-25 Saitozaki, Higashi-ku, Fukuoka-shi, Fukuoka-ken
Seatings
70 persons (all non-smoking)
Our menu and prices may vary with the season.
The prices listed include tax. A service charge of 10% will be added to your bill.
Please inform us of any food allergies.
Please feel free to contact us with other requests or questions at any time.