ザ・ルイガンズ.スパ & リゾートのウェディング
それぞれのテーマがある6つのパーティー会場
それぞれの魅力がある6つのバンケットから、おふたりのテーマを叶えたパーティー会場をお選びいただけます。
王道のウェディングはもちろん、ガーデンやビーチがおふたりらしいウェディングを実現。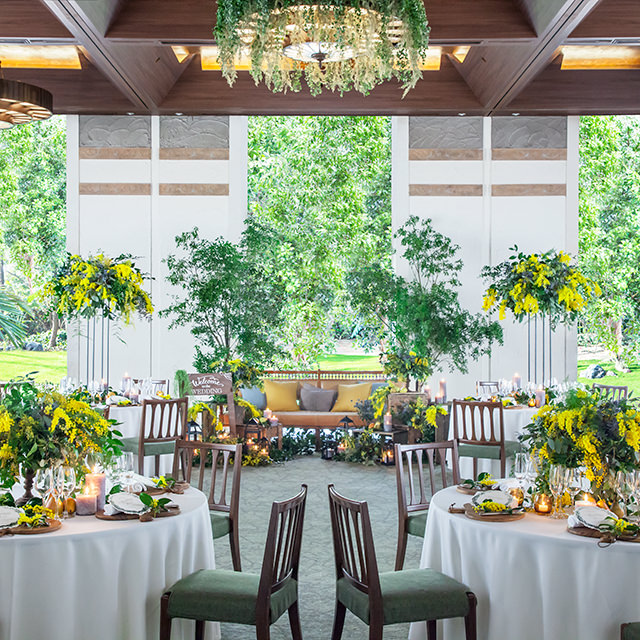 THE GRAND GARDEN
The Grand Garden
The Grand Garden is a banquet with a private garden full of seasonal flowers and greenery. Of course, you can also use the entrance lounge from the garden or the second room with sofas in front of the fireplace. There is a party where you can freely go back and forth between the indoors and the garden, despite the high quality of the hotel. We will deliver the most delicious food from our private kitchen.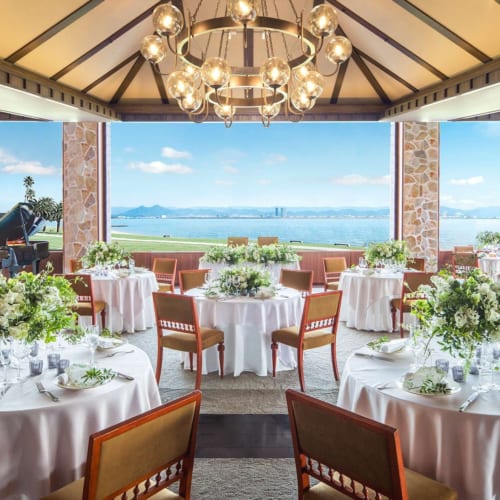 THE GRAND BEACH
The Grand Beach
An open-air banquet "The Grand Beach" where light shines beautifully from a 3-sided glass window. Features a superb view of Hakata Bay with panoramic views and a dedicated wood terrace next to the venue. We will deliver hot dishes to you in the most delicious state from the lively open kitchen in the venue. A homely atmosphere that attracts guests to your two homes is also attractive. The wood deck terrace can also be used for welcome parties and dessert buffets.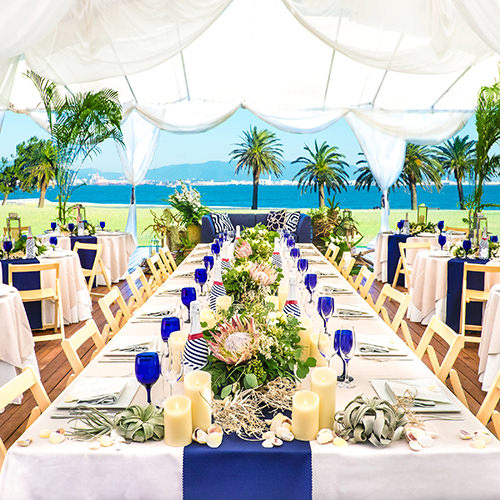 THE GAZEBO
The gazebo
The gazebo with a white tent standing in a large garden. Green garden and wood deck. It is possible to have a party in a dramatic situation reminiscent of a wedding abroad. We will have a full-scale resort wedding where you can feel all the sun, wind, sea and green.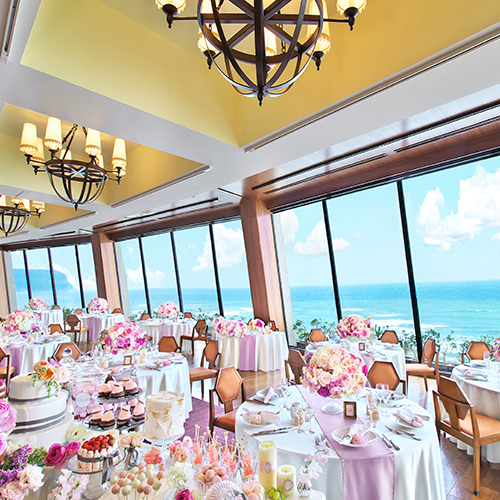 THE GRAND OCEAN
The Grand Ocean
Banquet "The Grand Ocean" where panoramic view wedding of one building private party gets. It is a completely reserved type of venue created away from the hotel. One floor can be reserved entirely, so it is ideal for small weddings. Close to the distance from close relatives such as relatives, hospitality with dishes delivered from the open kitchen, luxurious private weddings such as moments on the wood deck.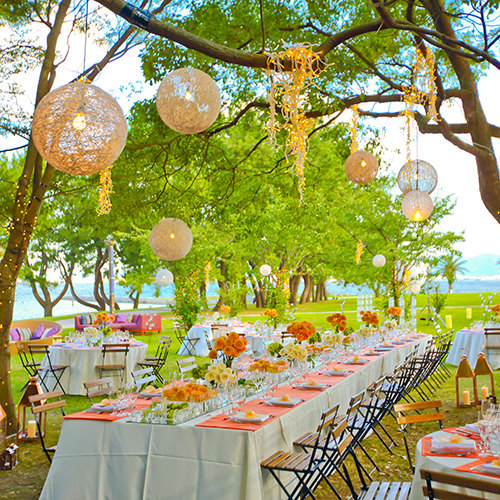 THE LUIGAN'S GARDEN
THE LUIGANS Garden
THE LUIGANS Spa & Resort An outdoor venue with a green garden and poolside that symbolizes the location of THE LUIGANS Garden. There is also an outdoor party where you can enjoy the feeling of a tropical resort in front of a large garden and ocean views, as well as an English garden party in a completely private space. This is one of the largest garden weddings in Japan that can be enjoyed in any direction, giving guests a touch of excitement and surprise.